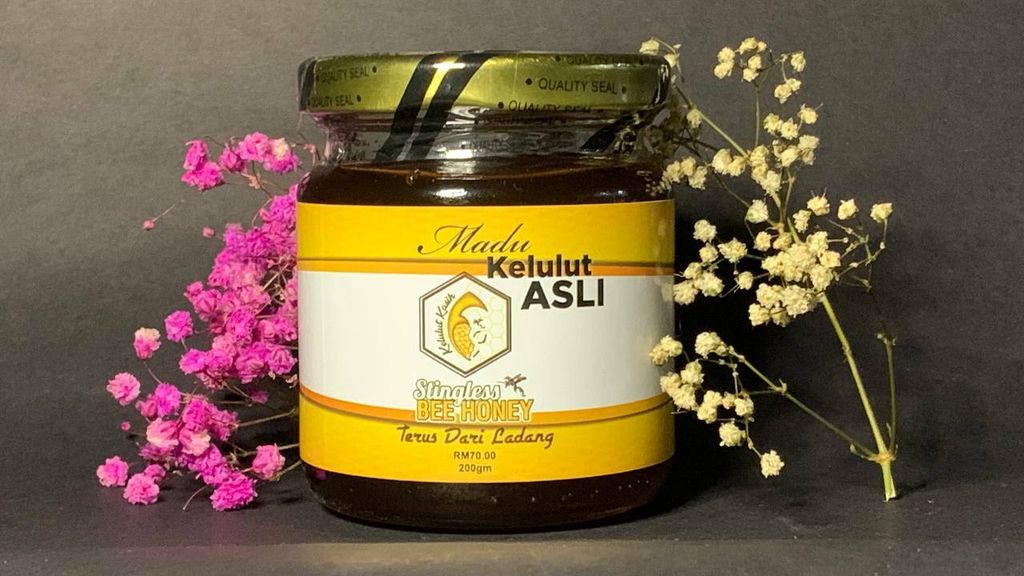 Stingless bee honey 200g
'Kelulut Kasih' Stingless Bee Honey is very popular among Malaysians because it is rich in antioxidants, gives energy and a great memory booster. This honey comes with various names such as Meliponine honey, stingless bee honey (SBH), pot-honey and also Kelulut honey especially in Malaysia. It is a valuable bee product and has medicinal properties.
Some benefits of Stingless Bee Honey:
It is an organic and healthier alternative to white sugar
It helps in lowering bad LDL cholesterol
It helps to reduce heart disease, a risk factor in people with diabetes
It helps to lower blood pressure
It helps in relieving pain from burns and aids in healing wounds faster
It helps to suppress coughs and sore throat
It helps to relief digestive issues
It helps in fighting infections
Please show proof after buying at the attachment bar. Thank you .
---